Our dynamic portal search feature allows you to rapidly search across a number of different data points and quickly get to where you need to go!

You can search for Clients, Templates, Automations, Blasts, Client lists, Feature pages, and more!

To access the search dialog, simply click on the search icon 🔎 in the upper right corner of your portal, or by pressing "⌘" + "K" (mac), or "control" + "K" (pc).

Here's a look at how the new search feature works:

Performing a Search:
Once the search dialog is open, start typing your search query. As you type, the search results will update in real-time, making it easy to see what you're looking for.

Filtering Search Results:
By default, all search results will be displayed, but you can filter by specific criteria to quickly find what you are looking for, and save time in the process. Results will also scope based on individual User Permissions.




Viewing Search Results:
Once you've found the information that you need, you can click on the search result to view it in more detail. This will take you directly to the relevant page within the portal, making it simple to access the information that you need quickly.

Recent History Navigation:
With the new search feature, you can also view your recent history, and navigate once again directly to those previously searched pages! History results are grouped by: Today, Yesterday, Past Week, and Past 30 Days. This makes it easier to navigate the platform!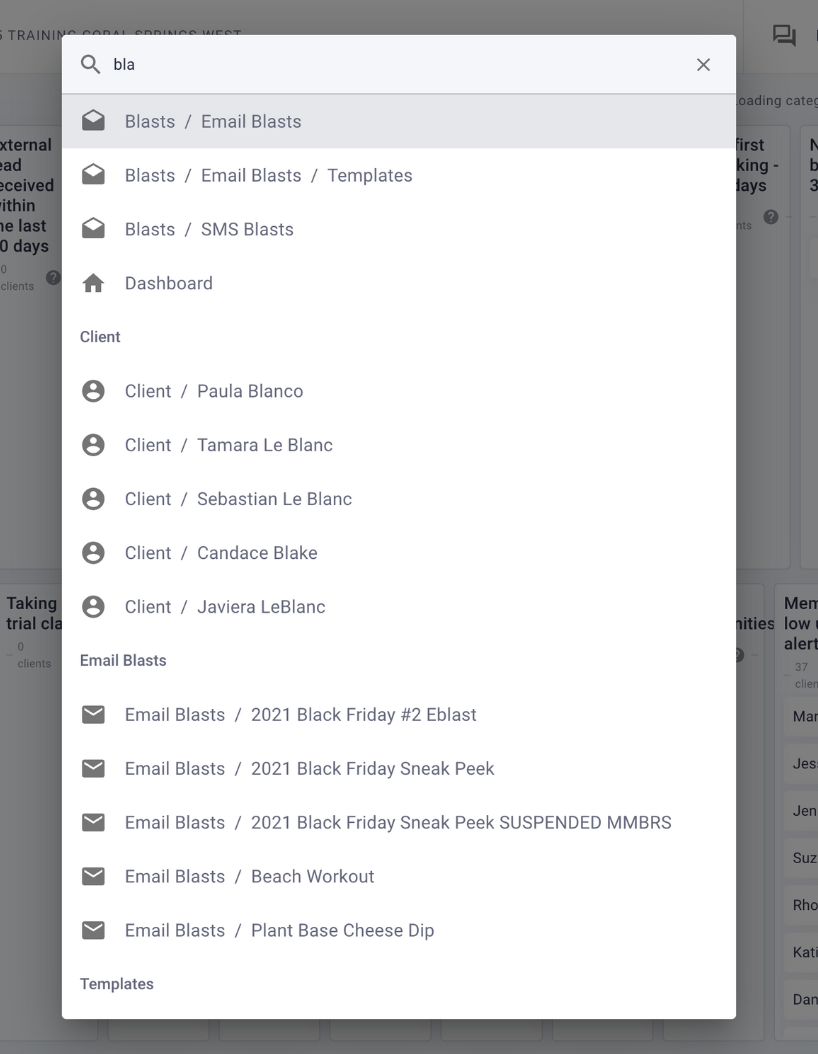 With Loyalsnap's enhanced search feature, finding information that you need has never been easier!

If you have any questions about how to use the search feature, or any other features within your portal, you can find many answers within our Help Center, or please contact us directly at support@loyalsnap.com.